Viña Ventisquero: history of distribution
CEC Wines has collaborated with Viña Ventisquero from Chile since 2003, maintaining a commercial office for Europe and Africa and managing the day-to-day business relationships with both current and potential clients here. Our group has expanded the distribution of Ventisquero wines in Europe from 4 clients to 45 different importers today. Sales have increased from €50.000 to €2.5 million over this time span. 97% of the European markets are currently covered.


Finland – Notandum
One of Viña Ventisquero's most important markets in Europe is Finland. Through our collaboration with the local agent Notandum, the winery has achieved permanent listings for four of its Yali brand wines in the Finnish monopoly ALKO.
In only 6 years Ventisquero has become one of top 10 largest Chilean wineries selling in Finland. Last year sales had increased 28% to 23.000 cases of 12 bottles, with a value over €600.000.
CEC Wines plays an active role in pursuing every opportunity available from ALKO and coordinates the A&P marketing budget expenditures for such items as local newspaper advertising, press and client visits to Chile, public relations events with the visiting winemakers, and presentations to ALKO and local wine press.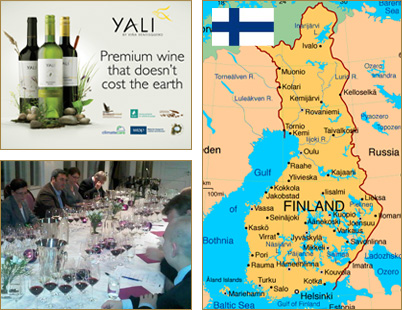 Notandum is a medium sized wine importing company from Finland, which was established nearly 10 years ago.We have been importing wines from all over the world but especially South America and Chile has been very strongly represented in our portfolio.

Notandum owes a lot of gratitude to Mr. Mark Drendel and CEC Wines, with whom we have been collaborating already 8 years, especially with the Ventisquero winery and their great portfolio of excellent Chilean wines.

Mr. Mark Drendel has a versatile experience in the wine business since late 1990´s, and we have been very satisfied with his professional attitude and knowledge of the European wine markets.

Juha Metsovaara
Director Notandum
Poland – on & off trade
Another equally important market for Viña Ventisquero is Poland. The winery is active with 3 different importers in the country, covering both off-trade and on-trade clients. Since 2004 Ventisquero has grown to sales of over 18.000 cases of 12 bottles, with a total sales value of nearly €500.000.

Viña Ventisquero is currently the 6th largest Chilean wine company exporting to Poland, with a 46% increase over the previous 12 month period.
In Poland CEC Wines assists the local importers in regional annual trade fairs, manages the promotional schedule with large retailers, supervises the application of tax banderols required in Poland, and provides logistics assistance in the transportation of goods to Poland from both Chile and the European warehouse.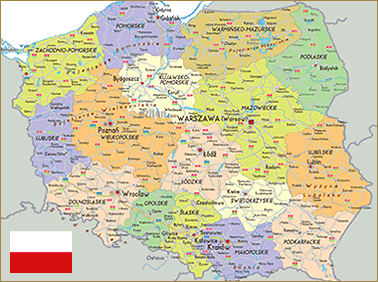 Prowein & Vinexpo fairs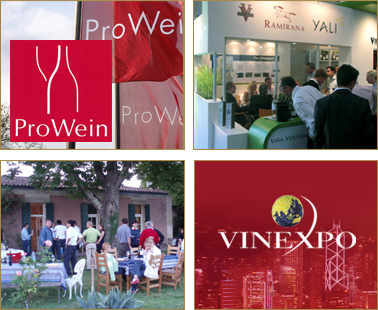 CEC Wines assumes the responsibility for Viña Ventisquero's participation in the two most important wine fairs in Europa: the annual Prowein fair in Dusseldorf, Germany, and the bi-annual Vinexpo fair in Bordeaux, France. CEC Wines manages different facets of Ventisquero's presence at the fair, including:
Managing the meeting schedule with different clients worldwide
Organising the week's housing and transportation arrangements for the visiting Ventisquero team
Selecting, ordering and coordinating the shipment of wine samples and POS Materials required, and the reception of these items and the stand
Hosting a Chilean barbeque dinner one evening during Vinexpo for 40 clients and colleagues
Designing the Prowein stand space, in collaboration with a local agency
Preparing public relations events during the fair, such as vertical tastings with our winemaker for press and clients