Mark Drendel
Director and Founder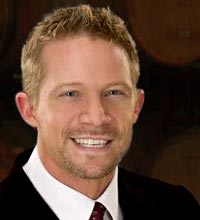 Since 2001 Mark has been assisting Chilean wine companies of various sizes in managing their business operations in Europe and Africa. Before forming CEC Wines, Mark had previously worked for Viña Santa Rita as Senior Product Manager in Europe.
His background is in Marketing and Finance, with an MBA degree from IESE in Spain and a Bachelors of Science in Finance from the University of Illinois Urbana. In 2010 he passed with distinction the Level 3 Advanced Course on Wines & Spirits from the Wine & Spirits Education Trust in London.
For the past eight years CEC Wines has managed the European business of one of the top 10 wineries exporting from Chile, Viña Ventisquero. Mark is from the United States, and he has lived and worked on 5 continents. Mark has spent a total of 18 years living overseas, the last 16 in Spain and Chile. He is fluent in English and Spanish.
Julieta Arévalo Nonclercq
Export Director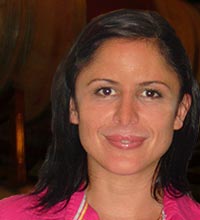 Julieta is a trained sommelier with 6 years commercial experience working in the drinks sector and also recently passed, with distinction, the Level 3 Advance Course on Wines & Spirits.
She was born in Spain but grew up in France. After graduating with a BTS degree in International Commerce in Bordeaux, Julieta returned to Spain, passionate about wine. She studied to become a sommelier at the renowned school of Hosteleria and Restauración in Barcelona. She has worked in Barcelona's famous Vila Viniteca wine shop for the Premium Riedel wine glass products, managing the official shop and show room for HORECA professionals. Julieta also served as Brand Ambassador for The Glenrothes, an important premium whisky brand from Speyside. Here she conducted master classes & tastings in top restaurants and organised special events. She has also collaborated with the Exterior Commercial Institute (ICEX) for the Spanish wine sector in locations like Seoul, South Korea.
Julieta currently maintains the responsibility for various Eastern and Southern European countries. Julieta has lived and worked in the UK and Mexico and is fluent in French, Spanish, and English.
Sibylle Weidner
European Commercial Manager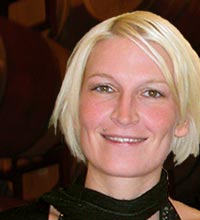 Sibylle has collaborated with CEC Wines since 2008. She oversees all logistics and invoicing responsibilities for Viña Ventisquero and their clients in Europe and Africa.
Sibylle manages all sales and storage activity related to Ventisquero's European bonded warehouse, including the utilisation of the SAP software system. In addition, she assists in the research of opening new markets and contacting new clients.
Sibylle has experience in graphic design and is currently in training to become a certified translator. She is fluent in German, Spanish, and English, and is on her way to fluency in Russian.